Marc Adamus es un aventurero empedernido, capaz de viajar miles de kilometros en busqueda de alguna zona remota que nadie haya fotografiado antes, pero eso no le alcanza. Adamus busca fotografiar las escenas más impactantes de la naturaleza en las condiciones mas extremas o unicas, siempre con la mejor luz, siempre con algun toque especial. En sus fotos predominan los paisajes de escenas espectaculares en condiciones de luz increibles. Un extremista del paisajismo.
Como nota interesante, cabe señalar que el autor no duda en utilizar diversos tipos de tratamiento digital (HDR incluído) para magnificar el aspecto de sus fotos. Este despliegue técnico, junto con una adecuada selección de luces y composiciones, brinda unos resultados que, en muchos casos, son totalmente impresionantes.
"Lost in the Dream"
- Alvord Playa, Oregon
"Rider of the Tempest"
- California
"Paradise Forest"
- Olympic Rain Forest, Washington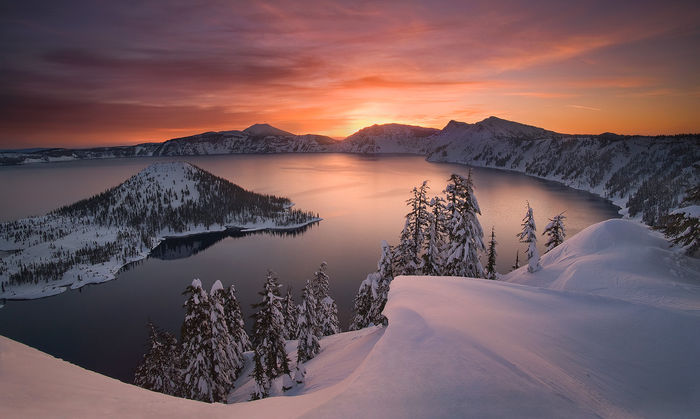 "Crater Lake, Winter"
- Crater Lake National Park
"War with the Sky"
- Eureka Valley, California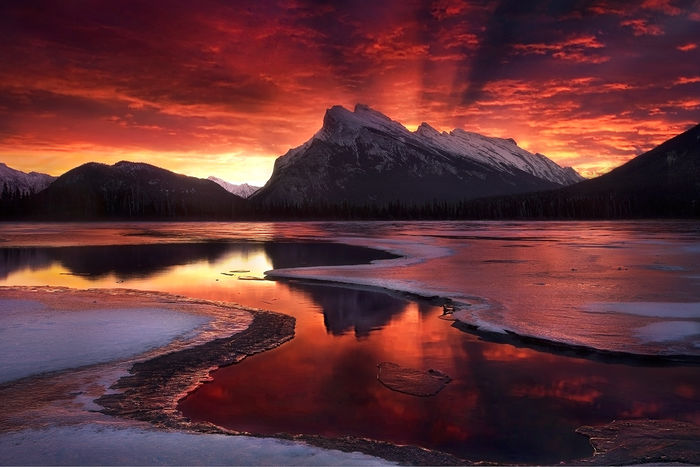 "The Beginning"
- Banff National Park, Alberta.
"Higher Calling"
- Three Sisters Wilderness, Oregon
"Wind and Light"
- Death Valley National Park, California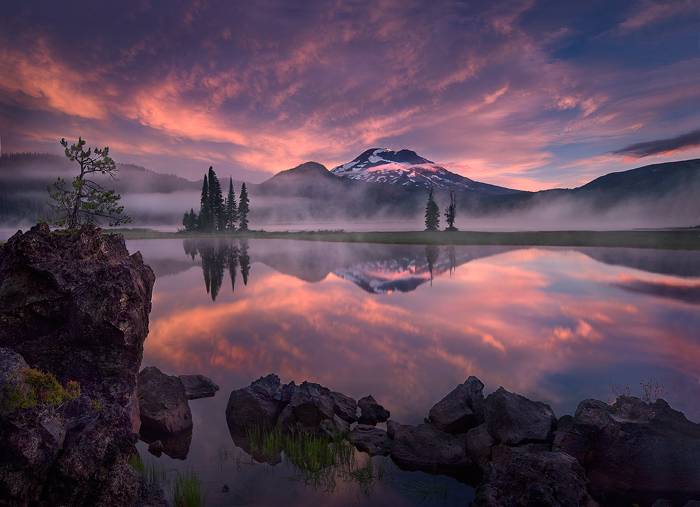 "Tranquility"
Sparks Lake, Oregon
"Owens Valley"
- Owens Valley, California
"Lord of the Valley"
- Eastern Sierra Range, California
"Chosen One"
- Eastern Oregon
"Shades of Morning"
- Columbia Hills, Washington
"Lightcatchers"
- Kofa Mountains, Arizona